Welcome to the submission entry portal! First, check if your school has registered for the competition here.
Reach out to your Cumulus Member representative to get the ID code for the competition and a link to a student registration form. Due to data protection laws, we shall save your contact information separately.
Once registered, head to the jovoto platform to submit your entry.
The Cumulus Green 2020 competition submission portal and virtual jury deliberation room is made possible by the generous contributions of jovoto, the leading platform for co-creation and open innovation since 2007. Since day one, jovoto's mission has been to create a future of work for creative talent that is fair and engaging. Driven by diversity, transparency, collaboration and responsibility, jovoto curates the best creative teams, enabling leaders in some of the most innovative international organizations and companies to succeed.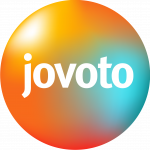 The portal will close January 31st, 2020.
To help you prepare your submission, you may download a PDF of the form here to help you review all questions and prepare your answers ahead of time. This PDF is for reference only. You must fill out the online form to enter. Please note that the form must be filled out in English only.