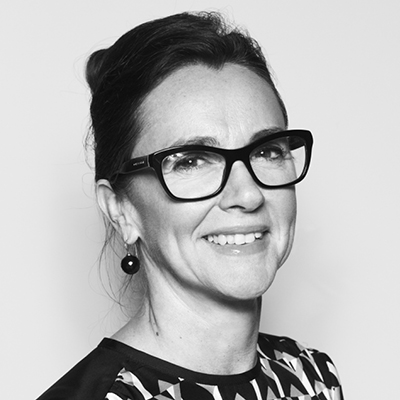 Rachel K. B. Troye
Head, Institute of Design, The Oslo School of Architecture and Design (AHO), Cumulus Executive Board (2016–2021)
Professor Rachel Troye is the Head of the Institute of Design at The Oslo School of Architecture and Design (AHO) as of January 2012. The Institute educates Masters and PhD Candidates and conducts research within Industrial, Interaction, Service and Systems Oriented Design. Rachel Troye is also Pro-Rector with responsibility for branding, PR and communication for AHO. She has a broad understanding of design with a disciplinary focus on visual communication, brand identity and service design and design management.
In her 20 years of professional practice as a graphic designer in Switzerland and Norway Rachel Troye has taken part in and had responsibility for a broad range of clients and projects. These have ranged from large global corporations like BMW, ABB and The Airport Express Train in Norway to a variety of cultural projects and NGOs.
Rachel Troye is an engaged design leader and educator with executive board positions in organizations, educational institutions and research centres. She is passionate about design's potential to improve life and its potential for innovation and ability to create value for people, the planet and profit.